Number of the week - 17
Word of the week - Picturesque
Welcome to Landywood Primary School.
On behalf of all the Governors, Staff and Children I would like to extend a warm welcome to our school, we hope that you and your child enjoy your time with us.
At Landywood Primary School every child is as important as the next. In short, every child matters. Everyone at Landywood is committed to providing a caring and friendly school, a happy place to learn because happy children make engaged learners.
Our Ofsted inspection judged the school to be good in all areas. The inspectors identified "The curriculum is designed to ensure that pupils make good progress in English and Mathematics and develop their skills and knowledge in a range of other subjects through school's creative curriculum." Please click the link within 'Key Information' to download the Ofsted Report.
Landywood Primary School is an inclusive community and we promote tolerance and respect for all. We value the individual contributions our pupils bring to school and we encourage and support them to fulfil their potential.
Our aim as a school is to provide a warm, friendly, atmosphere in a safe, caring environment, where children will be happy and successful. To achieve this, it is important that the school and home work together in partnership. This partnership is built through a regular dialogue between parents, child and school.
We want all children to achieve the highest possible standards and make maximum progress in relation to their prior learning. We want children to enjoy acquiring and using knowledge and skills to question and explore, to acquire positive attitudes, to gain independence, to become lifelong learners.
Want to know more about our school? Have a good look at our website and even better, get in touch and arrange a visit.
Thank you for visiting!
Mr Clewer
Headteacher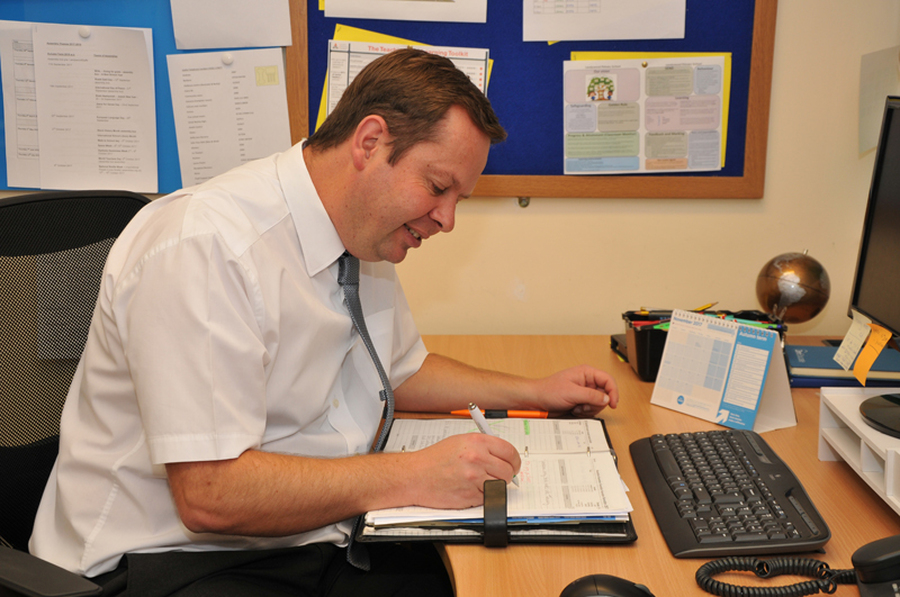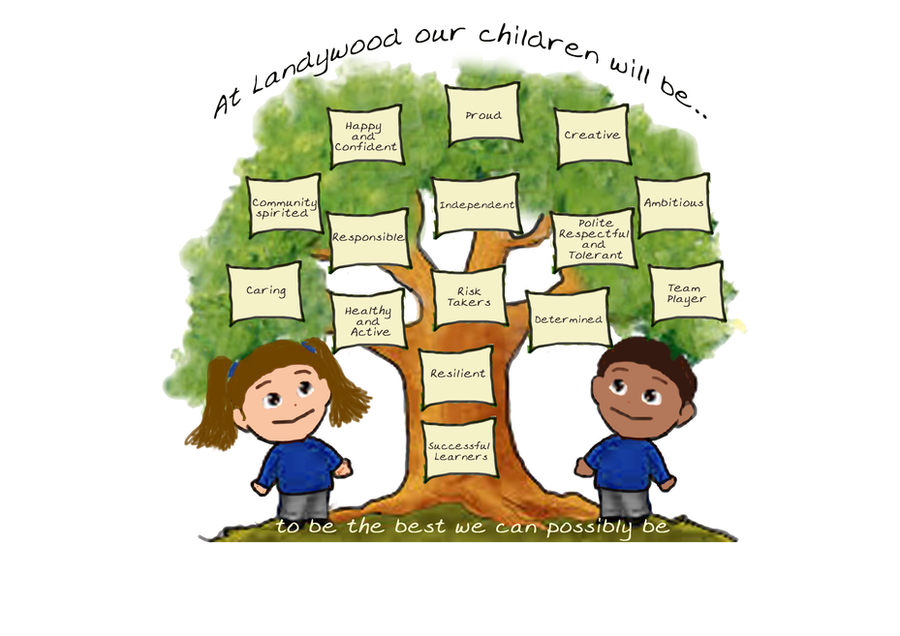 "popup-box"
Landywood Primary School is committed to safeguarding and promoting welfare of children and young people. We expect all staff, visitors and volunteers to share this commitment.
To read our Safeguarding Policy, please click here
Latest School Events
Teacher Training Day (school closed to children)

24

Feb

2020

12:00 am - 1:00 am

School open for children

25

Feb

2020

Parents Evening

04

Mar

2020

4:00 pm - 8:00 pm

World Book Day

05

Mar

2020

Photographer in school Class groups Reception Graduation photo's

19

Mar

2020

9:00 am - 12:00 pm
Comments (100)
Show Comments
Alex Gardner
(a couple of months ago)
I was hoping to catch up with you at the end of last week but unfortunately missed you, so just wanted to send an email to thank you for allowing me to undertake work experience at Landywood last week. I had a wonderful week, with pupils and staff both proving very welcoming and friendly. Pupils in particular were so polite, well behaved and joyous in their learning which was fantastic to see. The atmosphere and culture throughout the school was so warm and positive too - it was great to be part of. Alex Gardner
Mrs Haywood
(less than a year ago)
Can I express my thanks to you and your staff for making last weeks PGL trip an amazing event for Year 6. Alex came home buzzing with excitement to tell us everything he enjoyed and learned during the week. I appreciate it must take a huge amount of work to organise but assure you it's worth it for the life skills the children develop and the pure fun they have. On a wider note, you have made great improvements to Landywood since taking on the headship. In my view, the standards of classroom based education have improved and the children have a greater variety of activities that prepare them for life as well as developing their knowledge. Communication with and involvement of parents has also improved, as has the appearance and feel of the school itself. Alex loves school - although I doubt he'll feel the same in high school - so thank you for creating that environment.
Peter PGL Group Leader
(less than a year ago)
The kids and staff from Landywood Primary School have been an absolute pleasure to work with. The children are always enthusiastic about any activity and always put 100% into them. Aside from the activities, the children are respectful to staff and show great manners and are always in a good mood. There are a lot of funny chracters in the group which made my time with them even more enjoyable. Most of the time I spent laughing and joking around with the kids. I wish them the best of luck in Year 6 and believe they will all do well in the SATS. This week has been a ripper of a week!!! Peter
Gary Toward
(less than a year ago)
I am glad the staff enjoyed yesterday's training. It was very evident that they had taken on board the work on positivity, resilience and relationships that I spoke about last year. The school looks great and which child would not feel excited to arrive and walk into an enchanted forest! Equally, the 'painted heads' spoke volumes about how the staff are putting the resilience work into action. And this year I was incredibly impressed by their enthusiasm and creativity when I introduced new concepts to them for developing engaging lessons and techniques to help make those lessons memorable. The polar bear on walkabout has to go down as the highlight! Gary Toward Decisive Element
Natalie Manca-Wilcox
(less than a year ago)
I just wanted to send an e-mail to say a great big thank you to you/your staff for bringing along such an exceptional group of young people to take part in the Schools Activity Zone at The Birmingham Classic. We hope that your students had a fantastic experience and that the day has inspired them to think about/engage in tennis more than before. Please feel free to share your brilliant images online using the #tennisforkids Kind regards Natalie Manca-Wilcox Participation Development Partner
Michelle & David Bartlett
(less than a year ago)
Mr Clewer I felt compelled to write to you and complement you and your staff on giving our daughter Amelie Bartlett a wonderful journey through Landywood, she has been nothing but happy there and it will be with a heavy heart when she leaves on Friday. You have given her a wonderful start in life and we will always be gratefully. This is reflected in her brilliant SATs results 120 in her reading test , wow! I have already thanked Dawn Burrows for her hard work. I also think it is lovely all the end of year celebrations you have organised for our children. The school is a credit to you all. Regards Michelle & David Bartlett
Mrs P Mason
(less than a year ago)
Dear Mr Clewer I am writing to say how impressed I was with the concert given by the children of Landywood Primary School on Friday 12th July at Great Wyrley High School. It is a wonderful idea and experience for the children to perform in a proper performing space, with tiered seating and the stage lights and all the technical things that are not possible in a primary school hall. What an amazing sight to see so many young musicians from one school performing together on a whole range of instruments. It was incredible to see so much talent and commitment from everyone children, staff and visiting teachers. Your vision to offer the children a range of instruments to choose from and then learn for the year paid for by the school is such a fantastic educational opportunity and the quality of learning and performing was outstanding. Whether steel pans, glockenspiels, ukulele and 'doods' or the follow-on lessons strings, every child was involved and displayed great listening skills, confidence and concentration. The addition of recorder group and choir run by school staff was super and made the whole thing complete, with every child in KS2 involved. Thank you so much for inviting me to the concert. I enjoyed it tremendously and was delighted to hear the children perform. Please pass on my congratulations to the children and your staff and I wish you all every success with your music making in the future. With best wishes Jennifer P Mason (Mrs) Music Hub Manager-
Will Year 4 Residential PGL Leader
(less than a year ago)
• First of all I'd like to say it's been an absolute pleasure being Landywood's groupie. • Every single child has been polite, good manners, helpful, obedient, enthusiastic, engaging and just a joy to be around. • The positive attitude of the children is obviously a reflection of the strong positive ethos that the school has. The rating and star system I was introduced to is the perfect example of action and reward. • It was so lovely to see the passion in the teachers as well. At Bawdsey Manor we see over 200 schools each year and so for us groupies the teachers can make or break our experience. • They gave me all the support I needed and more, tremendous organisation from start to finish. • Overall, in the 6 years I have worked at PGL Landywood Primary has been one of the top groups I've had the pleasure of working with, all the instructors have sung their praises and it would be a joy to see them return. Will Year 4 Residential PGL Leader
Helen Perkins
(less than a year ago)
Thank you for hosting our Early Childhood Studies student(s) as part of their work placement modules. I appreciate that you will have been very busy in carrying out your professional duties, so to offer your time and effort to support one of our students is very kind. The Faculty appreciates your contribution to our student's personal and professional development. Schools and early years settings have a crucial role to play in designing training that provides the range of experiences that trainees need and ensuring consistency of standards across as well as within the Early Years Educator standards. I trust that our students have been of assistance to you in your day-to-day work and therefore the placement has been mutually beneficial. Thanks to the guidance supplied by you and your colleagues, our students have gained positive work experience. Helen Perkins Senior Lecturer, Childhood and Family Studies University of Wolverhampton
Keith Hardy
(less than a year ago)
Just a quick note to say I thoroughly enjoyed coaching the girls at the school yesterday and today. The girls were exceptionally well behaved and showed no little skill either. Keith Hardy Chairman of Great Wyrley FC
Show More Comments