New school telephone number is 01922 270077
"A culture of high expectations provides a good education." Ofsted
"Pupils enjoy the opportunities the school offers and are positive about learning." Ofsted
"The school has a strong culture of safeguarding." Ofsted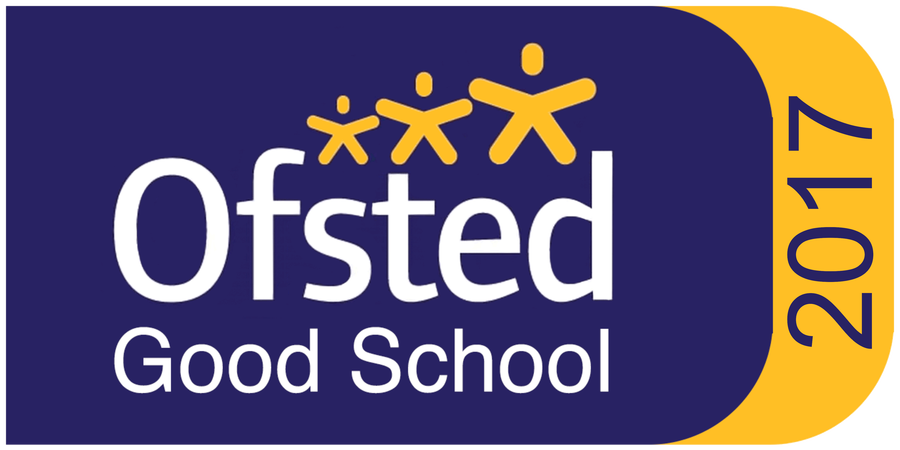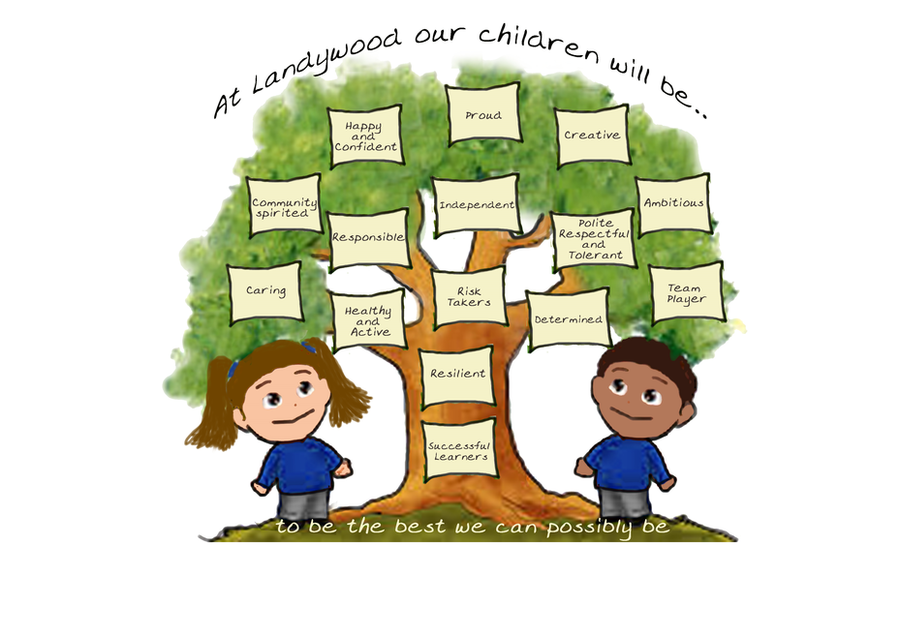 Welcome
Welcome to Landywood Primary School.
On behalf of all the Governors, Staff and Children I would like to extend a warm welcome to our school, we hope that you and your child enjoy your time with us.
At Landywood Primary School every child is as important as the next. In short, every child matters. Everyone at Landywood is committed to providing a caring and friendly school, a happy place to learn because happy children make engaged learners.
Landywood Primary School is an inclusive community and we promote tolerance and respect for all. We value the individual contributions our pupils bring to school and we encourage and support them to fulfil their potential.
Our aim as a school is to provide a warm, friendly, atmosphere in a safe, caring environment, where children will be happy and successful. To achieve this, it is important that the school and home work together in partnership. This partnership is built through a regular dialogue between parents, child and school.
We want all children to achieve the highest possible standards and make maximum progress in relation to their prior learning. We want children to enjoy acquiring and using knowledge and skills to question and explore, to acquire positive attitudes, to gain independence, to become lifelong learners.
Want to know more about our school? Have a good look at our website and even better, get in touch and arrange a visit.
Thank you for visiting!
Mr Clewer
Headteacher
Latest School Events
Early Years Stay and Learn

21

Nov

2017

8:45 am - 10:15 am

Year 5 & 6 RAF Cosford

30

Nov

2017

Year 6 SAT's meeting with Parents

04

Dec

2017

5:30 pm - 6:30 pm

Christmas Disco (PTFA) key Stage 1

07

Dec

2017

5:00 pm - 6:15 pm

Christmas Disco ( PTFA) KS2

07

Dec

2017

6:30 pm - 8:00 pm
Comments (58)
Show Comments
Nicki Hamilton
(less than a month ago)
Just to say that I attended school council this morning and was really impressed. Not only were the students engaged and keen to contribute, but they were respectful of each other's opinions and ideas. It is very clear that this is the environment they were used to and not just a one off, so Miss Rudge is clearly doing a cracking job. Particular praise has also got to go to Oliver who chaired it so well. I reflected this today to the students about how proud I was of them and thanked them all for contributing to school, but wanted to relay that to you too... Nicki Hamilton School Governor
James Williams- 2Simple Software
(less than a month ago)
Amazing reading environment! I was blown away when I walked through the doors of Landywood Primary School. This is clearly a school that takes pride in their children and the environment they are in. Thank you for making me so welcome.
Derek Mc Dermott
(less than a month ago)
Dear Mr Clewer Thank you for inviting me to spend the day working with pupils from Y4-6 to train them as play leaders to enable them to lead games on the playground with younger pupils. All the pupils were a credit to the school, they were polite, respectful, courteous and good roles models. I look forward to hearing about their work, especially concerning the government's target to get all young people being physically active for 60 minutes per day. Good luck and I look forward to seeing you again soon. Regards Derek McDermott School Games Organiser/PE & Sport Premium Programme Leader/YST Development Coach
Derek (PGL Activity Centre Group Leader)
(less than a month ago)
Hi Everyone, I hope you are all good and staying cool. I am sorry that I could not attend your assembly I hope that it went well and you had fun telling all your friends about your holiday. Its still really busy here but none of my groups since you guys have been as much fun! Take care and make sure you are working hard at school but enjoying it too,
M Bartlett
(a couple of months ago)
Mr Clewer I wonder if you could pass on to Mr Kulas what a positive impact he has had on our daughter Amelie over the last year. He has really helped her develop especially in maths in which she lacked confidence and it has helped he has a real interest in art and music which are two of her favourite subjects. It's such a shame he is leaving and Amelie is devastated! (tears by the bucket load)But if you could pass on our best wishes to him and wish him all the best for his future. Also I would like to say what an impact you have had on the school especially over the last year and we look forward to seeing Landywood go from strength to strength next term.
Mrs E Trow
(less than a year ago)
Just got back from a lovely afternoon at the Summer Fair. What a fantastic afternoon we all had, loads to do and see and an amazing, friendly atmosphere. The children had so much fun and I loved the Tea Room too! Brilliant idea and very yummy cakes! I'm not sure how it could get any better! Well done to all the staff, the PTFA and the Governors.
Jess smith
(less than a year ago)
Thank you for my work experience last week I had a fantastic week and thoroughly enjoyed every class I was in. A real credit to all your staff who were really helpful and made me feel so welcome! many thanks, Jess Smith
Bev Bird
(less than a year ago)
Mr Clewer, Just wanted to drop you a quick line to say well done for a really well run sports day, you all worked so hard. I think the parents enjoyed it as much as the kids lol and the ice-cream for kids was a lovely idea.
Sharni Cope NSPCC
(less than a year ago)
I visited Landywood recently and was greeted by polite and well behaved children throughout the School. Our volunteers have also feedback to me with similar findings and commented on how well organised and pleasant the whole school is with well behaved and courteous pupils.
Mr & Mrs Green
(less than a year ago)
We just want to pass on our thanks on the way the preparation and SATS week was handled. The weeks of preparation under similar conditions allowed our daughter to go into SATS without any fear or apprehension. Please pass on our thanks to all staff involved. Mr and Mrs Green
Show More Comments