Please call 01922 857020 to book a tour around our school.
"A culture of high expectations provides a good education." Ofsted
"Pupils enjoy the opportunities the school offers and are positive about learning." Ofsted
"The school has a strong culture of safeguarding." Ofsted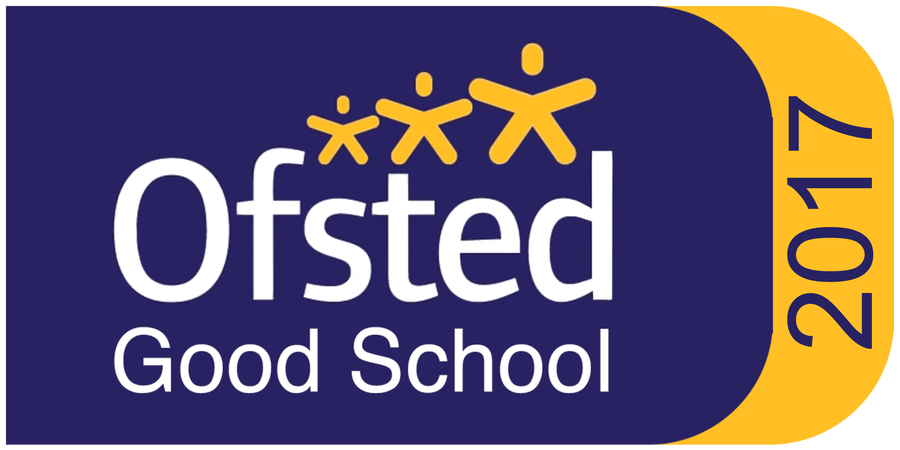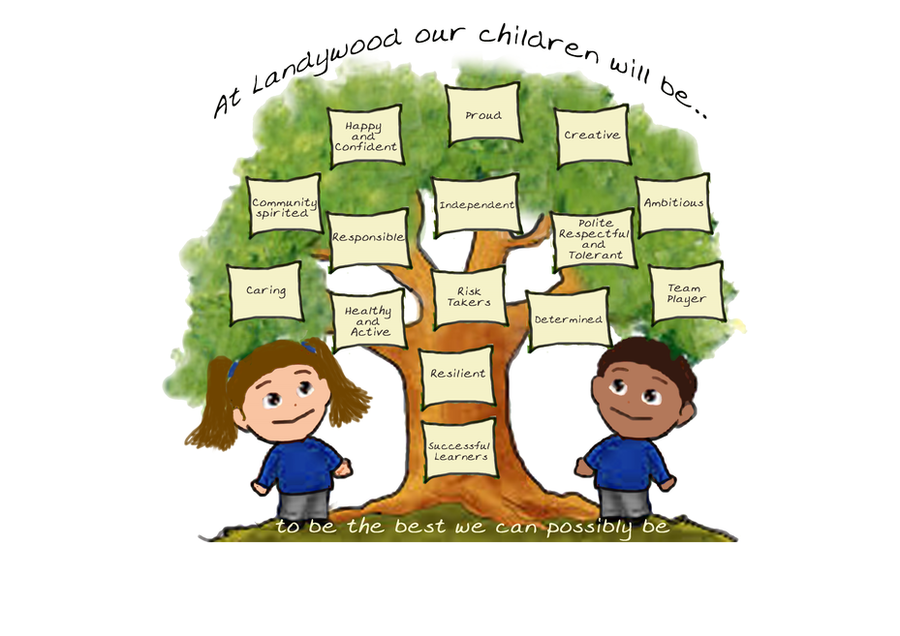 Welcome
Welcome to Landywood Primary School.
On behalf of all the Governors, Staff and Children I would like to extend a warm welcome to our school, we hope that you and your child enjoy your time with us.
At Landywood Primary School every child is as important as the next. In short, every child matters. Everyone at Landywood is committed to providing a caring and friendly school, a happy place to learn because happy children make engaged learners.
Landywood Primary School is an inclusive community and we promote tolerance and respect for all. We value the individual contributions our pupils bring to school and we encourage and support them to fulfil their potential.
Our aim as a school is to provide a warm, friendly, atmosphere in a safe, caring environment, where children will be happy and successful. To achieve this, it is important that the school and home work together in partnership. This partnership is built through a regular dialogue between parents, child and school.
We want all children to achieve the highest possible standards and make maximum progress in relation to their prior learning. We want children to enjoy acquiring and using knowledge and skills to question and explore, to acquire positive attitudes, to gain independence, to become lifelong learners.
Want to know more about our school? Have a good look at our website and even better, get in touch and arrange a visit.
Thank you for visiting!
Mr Clewer
Headteacher
Latest School Events
May Half-Term Holidays

29

May

2017

National Healthy Eating Week

12

Jun

2017

Year 1 Phonics Screening this may include some Year 2 pupils too

12

Jun

2017

8:00 am - 16 jun, 9:00 am @ In School

Fathers' Day Assemblies

15

Jun

2017

9:15 am - 10:15 am

Fathers' Day Assembly

15

Jun

2017

2:00 pm - 3:00 pm
Comments (49)
Show Comments
Mr & Mrs Green
(about a week ago)
We just want to pass on our thanks on the way the preparation and SATS week was handled. The weeks of preparation under similar conditions allowed our daughter to go into SATS without any fear or apprehension. Please pass on our thanks to all staff involved. Mr and Mrs Green
L. Jarvis
(less than a month ago)
Thought I'd give praise where praise is due........... I would like to thank Mr Clewer and his team for a lovely Ofsted party yesterday ! The boys really enjoyed socialising with there friends on the school grounds , the atmosphere was really nice and relaxed ( despite the weather feeling a little nippy !) The food also went down a treat !! Once again Thank You
Roland Smith
(about a month ago)
what a joy for me yesterday. you should all be very proud of the children. kind regards roland
Mr & Mrs Kus
(about a month ago)
Just want to saya masiive "congratulations" on your recent Ofsted report. Me & my husband are very proud that our son now is part of this family. All your hard work & dedication is paying off. We moved Harry here from St Johns in Essington and it was "The BEST" thing we have done! The care and thought and attention to detail (Mothers'Day Assembly) means allot to us parents. So thank you all! Also Thank you to your Excellent office staff & Reception teacher Miss Field they are a "credit" to your school. nothing is too much trouble for them. Sometimes its nice to be told how wonderful you are.
Ben Adams
(about a month ago)
Congratulations on your recent 'good' from Ofsted. The report highlights the hard work that you and your fellow governors and staff have put in. Thank you for providing such a good start to children in your community. Regards Ben Adams Staffordshire County Councillor
Gemma Brookstein
(a couple of months ago)
I would like to say how wonderfully I was treated during my visit to the school by everyone I met. The office team Mrs Redfern and Mrs Morris made me coffee, invited me to see the Mothers Day assembly and really looked after me! The waiting area is truly beautiful, I waited for my appointment in a relaxing interesting environment – not your standard waiting area! The Mothers Day assembly was lovely and I was honoured to be invited in. All of the team were warm and welcoming, if I lived locally I would seriously be considering sending my child to this school with its caring atmosphere. Also well done on your Ofsted – its clear you all worked incredibly hard and you must be so proud after so many years the school achieved its first "good". I'm sure you could achieve "outstanding" at your next inspection! Thanks again for making me feel so welcome. Gemma Brookstein Book Distributor representing Wayland Publishers
Mrs Selvey
(a couple of months ago)
Im sure you've had a very busy morning with a lot of phone calls from concerned parents but following this mornings events I'd just like to say a massive thank you and well done to Mr Clewer and the rest of the staff that were dealing with the incident. Mr Clewer put himself on the front line in order to protect the school and our children without knowing what the consequences could have been....a very commendable thing to do. The rest of the staff I have to say, responded so quickly, assisting outside, locking gates and keeping guard etc. Well done to all, and of course not forgetting those left inside looking after the kids with a number of staff short! Very impressed by the quick thinking and action taken. Thank you and well done. Mrs Selvey.
Stuart Clowes Safeaid Services
(a couple of months ago)
Just a quick note following the QA Level 2 Award in Emergency First Aid at Work (QCF) and QA Level 2 Award in BLS and Safe Use of an AED (QCF) courses Safeaid Services delivered today onsite. Can we thank your staff for the hospitality I was shown. Your team that attended the training were fully engaged throughout the session and their professionalism towards the welfare of your pupils was highly commendable. All staff were a credit to your school and feel the care that they can now give to pupils following an First Aid issue will be further enhanced by there enthusiasm and full participation. Thank you for inviting us into school. Kind regards Stuart Clowes Safeaid Services
Mrs Trow
(a couple of months ago)
Just a quick note to say how great I thought the Times Tables coffee morning was last week. I thought it was great how we had to do a few of the things the children do to see how they work in class and having the opportunity to work with our own children for a little while too, trying out some of the ways we can help at home. I was struggling to be honest in ways to get my daughter, Olivia, remembering her times tables at home but some of the ideas Mrs Rogers gave us were great, along with the packs we were given too, and we have been trying these out at home. I love your coffee mornings and always try to attend because I do believe we should be trying to help our children at home in the same fashion that they are taught in the classroom and attending these mornings gives this understanding to the parents. It can only benefit the children in the long run! Thank you again and I look forward to attending the next one!
Sarah Cummings
(a couple of months ago)
Just wanted to say a big thank you to Mr Clewer and all the staff , ,children and parents who have contributed to making a positive impact on the school enabling the recent ofsted inspection as 'Good in all areas'. We are very proud and happy parents. Well done all your hard work is commendable!
Show More Comments