Do you have a son or daughter starting school September 2019?
Looking for a full-time primary school place for them?
Click on the image below for more information.
Welcome to Landywood Primary School.
On behalf of all the Governors, Staff and Children I would like to extend a warm welcome to our school, we hope that you and your child enjoy your time with us.
At Landywood Primary School every child is as important as the next. In short, every child matters. Everyone at Landywood is committed to providing a caring and friendly school, a happy place to learn because happy children make engaged learners.
Our Ofsted inspection judged the school to be good in all areas. The inspectors identified "The curriculum is designed to ensure that pupils make good progress in English and Mathematics and develop their skills and knowledge in a range of other subjects through school's creative curriculum." Please click the link within 'Key Information' to download the Ofsted Report.
Landywood Primary School is an inclusive community and we promote tolerance and respect for all. We value the individual contributions our pupils bring to school and we encourage and support them to fulfil their potential.
Our aim as a school is to provide a warm, friendly, atmosphere in a safe, caring environment, where children will be happy and successful. To achieve this, it is important that the school and home work together in partnership. This partnership is built through a regular dialogue between parents, child and school.
We want all children to achieve the highest possible standards and make maximum progress in relation to their prior learning. We want children to enjoy acquiring and using knowledge and skills to question and explore, to acquire positive attitudes, to gain independence, to become lifelong learners.
Want to know more about our school? Have a good look at our website and even better, get in touch and arrange a visit.
Thank you for visiting!
Mr Clewer
Headteacher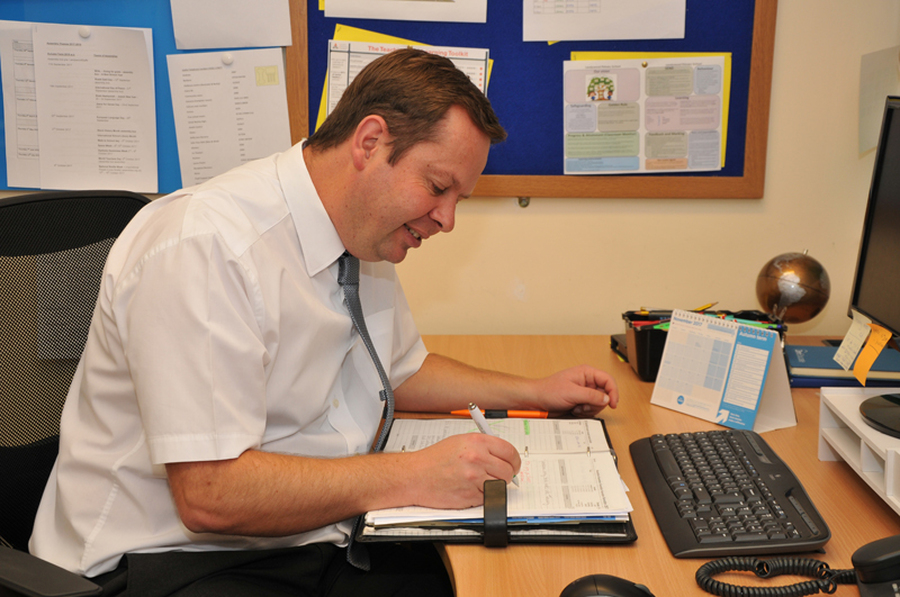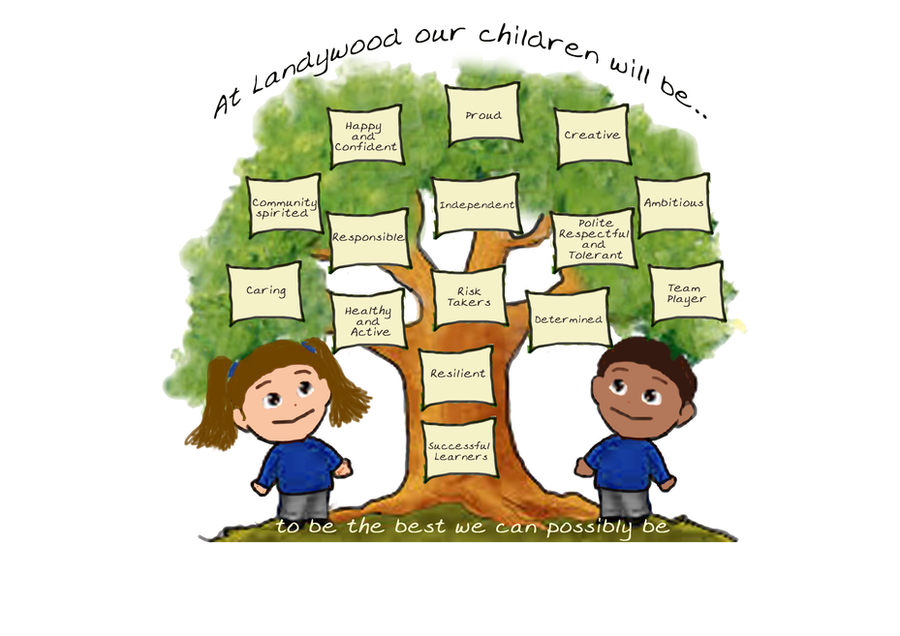 Latest School Events
Balanceability for years 1 &2

25

Mar

2019

Landywood's Got Talent Auditions

27

Mar

2019

Year 6 SAT's Meeting for Parents & Children

28

Mar

2019

5:45 pm - 6:45 pm

Mothers' Day Assembly 1 Spruce , Holly, Willow, Rowan Chestnut & Sycamore

29

Mar

2019

9:00 am - 9:45 am @ School Hall

Mothers' Day Assembly 2 Oak, Elm, Pine & Beech

29

Mar

2019

9:50 am - 10:50 am @ School Hall
Comments (87)
Show Comments
Mr Price
(about a week ago)
Just to say quick thanks reference the "Bikeability" classes that my daughter attended before half-term. It was nice to see the progress that she made after these classes and to see how more confident she was cycling on a road with me. Many Thanks Mr Price
Rachel Frost
(about a week ago)
I just wanted to send you a quick email to say Thank You from everyone at Birmingham Dogs Home for all your very kind donations. The dogs are enjoying them as we speak. Myself and Reeva really enjoyed seeing you all. It was a pleasure talking to your group and I hope they took lots from it, hopefully, this is a partnership that we can continue for many years to come. Look forward to seeing you all again soon. Kind Regards Rachel Frost Digital Marketing Officer Community Fundraiser Birmingham Dogs Home
Harriet Goodwin (Visiting Author)
(less than a month ago)
Thankyou for having me as part of your wonderful World Book Day. From the moment I walked in, the experience was magical. The school is so alive and friendly: from the incredible decor (the enchanted forest !) to the behaviour of the children and the obvious commitment of the staff. I visited Landywood Primary a few years ago, and enjoyed it very much, but this time it was at a different level. The children are very lucky to come here !
Donna Simkiss
(a couple of months ago)
I just wanted to let you know how good the sports club was in the 6 weeks summer holiday. Not only did it help me with child care, Cole really enjoyed it too. As a working family, we find it very difficult to find child care for Cole, as we only both get 15 days holiday each per each, and that doesn't even touch the time we need to take for the holidays throughout the year. So, we booked Cole in for just 2 days per week for 3 weeks, as we have already arrange child care. Cole absolutely loved it there, when we collected him on the first day he asked if he could go back again. So we ended up booking him for nearly every day for 3 weeks. He really enjoyed doing all the sports from Football, Tennis, Basketball, he enjoyed winning medals and getting a certificate at the end of the week. Little things like this really puts a smile on little ones faces. It was really nice and assuring to know that Cole felt really safe whilst he was there, as we are leaving him with total strangers who we have only just met when we dropped him off. Luke was so nice, he was really good with Cole. It was nice as the children got to know Luke really well and the other staff there, and Cole spoke really fondly of Luke when we collected him. It is nice to know that you will be running this sports club again next year in the holidays and it is a really big help for us with child care. We do not want to take him to another school that runs this kind of club as Cole knows his school and the surroundings and he feels safe and comfortable and when we are leaving him this is what we want for him to feel, happy and safe. The only little tiny negative thing I would suggest, and I did also make Luke aware of this, was the times. We both have to be in work for 9am until 5pm. So I did mention to Luke that ideally it would be better if the times were from 8.30 to 5.30. It was nice to see Luke again at parents evening last night, as what he does is really good for the children and Cole loved seeing him again. He really is such a nice man. I do feel you would need to put this out to parents well in advance so they know it is there as sometimes when it is left a bit late we have already made arrangements - just a suggestion from a parent who really does need this kind of kids club. So a really big thanks to you for arranging this kids/sports club & a massive thanks to Luke at Inspired Coaching for coming back next year and running this club again. Many thanks Donna Simkiss
Bob & Yvonne Smith
(less than a year ago)
Just wanted to say thank you for inviting me to school on Friday to participate in your Remembrance Day. I had a really great morning answering the children's challenging questions, and sharing my 31 year career in the Royal Air Force with them. As a school you have a very well oiled machine, the staff are professional and the children were polite and attentive, a credit to you and the school.
Derek McDermott S
(less than a year ago)
Thank you to the staff at Landywood Primary School for inviting me to spend the day training pupils from Y5-6 as play leaders to enable them to confidently lead games on the playground with younger pupils helping them to have fun and be more active. All the pupils were a credit to the school, they were polite, respectful, courteous and good roles models. I look forward to hearing about their work, especially concerning the government's target to get all young people being physically active for 60 minutes per day. Good luck. Regards Derek McDermott School Games Organiser/PE & Sport Premium Programme Leader/YST Development Coach
Lisa Lewis
(less than a year ago)
Landywood Primary is a lovely school, I felt very welcome as soon as I arrived. All the children that walked by as I was setting up were polite and said good morning. great atmosphere with music playing, children speaking with teachers, just a nice feel-good environment. Lisa Lewis Community Safety Manager Network Rail
Edy O'Connor
(less than a year ago)
Can you please pass on our thanks to the children who helped us with our baggage when we where leaving Boreatton Park last Friday? Our children thoroughly enjoyed their time with yours, especially with the football matches, which were suitably competitive and well spirited! I hope that we will see your group again next year. Kind regards Edy O'Connor Head Teacher Swinford Church of England Primary School
Mr G Russell
(less than a year ago)
Hi Mr Clewer, I just wanted to feedback on the brilliant summer hols sports club that took place as i really depended on using this to enable me to work! The coaches were fantastic, it was perfectly priced and my son enjoyed it very much. As both working parents with no family network to help with childcare, the summer holidays are a particular struggle and i often question if i should leave my job particularly with childcare costs rising etc! However knowing that there is a potential future facility to leave my child in a safe,friendly and familiar environment at his own school,during some of the school holidays, means it will really support our family and I can continue to work. I have recommended the scheme to other parents,friends etc already and hope to boost interest in this provision in hopes it can continue. I would definitely sign up again as I know other parents would too and once more people become aware of the provision ,I'm sure it will generate much more interest amongst the community and numbers attending will grow. Please forward my sincere thanks and congratulations on their first trial at landywood,to the company who delivered such a fantastic service! Wishing them further success in partnership with Landywood school. Yours sincerely Mrs G Russell
Lisa Smith
(less than a year ago)
: A massive thank you. Hello. My son, Kyle betts has recently had his sats tests. I would like to thank everyone involved with these as he has achieved great marks and he is thoroughly proud of himself, as are we. The staff at landywood primary school have been absolutely amazing throughout his whole primary education but in particular with these tests. Kyle does struggle with concentration and lack of confidence, but the time and effort put into him by mrs Burrows and mr Clewer in particular, has made all the difference in him. I felt like they really kept his confidence going on his tougher days and helped him in anyway they could, the door was always open for him. I've honestly not known many teachers that are this invested in helping the children, nor this approachable. I feel that they have set him up with tips and skills that I'm sure will help him in the high school. Mr Clewer and all the teachers are an absolute asset to Landywood and Kyle is very sad to be leaving as am I. I honestly cannot thank you all enough for what you've done for my son. It's very much appreciated and I wish you all the best. Lisa Smith
Show More Comments