To help celebrate World Book Day, Harriet Goodwin- our visiting author, set a writing challenge for all of the children in Years 3 to 6. The challenge was to write a fantastic story opening in just 200 words. The children all took on the challenge with great gusto and wrote some very creative story openers.
After a very difficult decision, five worthy winners were selected. These five talented writers were given the opportunity to select a book from our book fair as their prize. Here are the winners and the first few lines of their stories.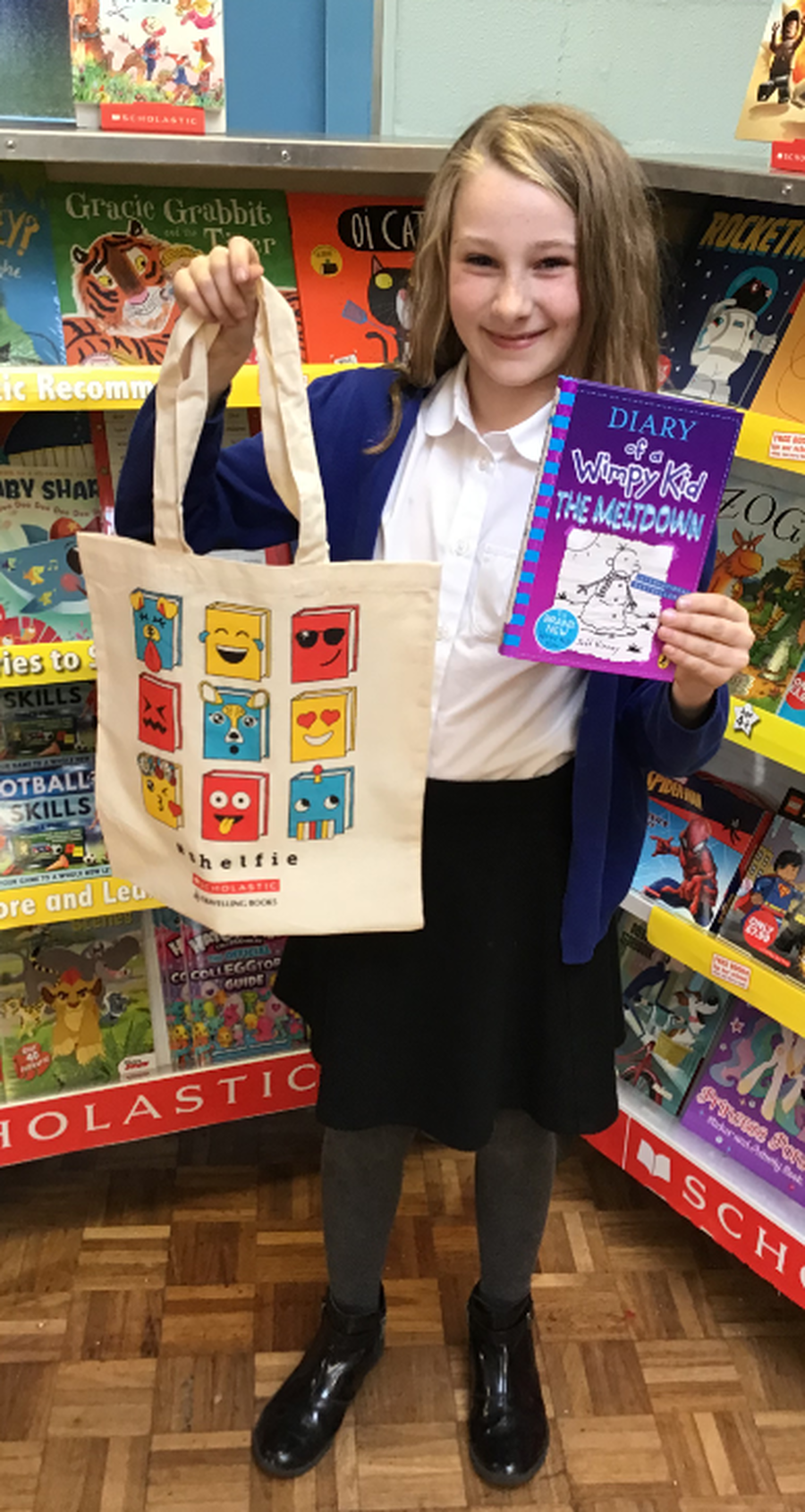 I felt as though my legs had turned to ice. I felt a chill bristling my hair. A freezing finger of fear ran down my spine. From the moment I stepped in, I knew it was going to be a tough ride...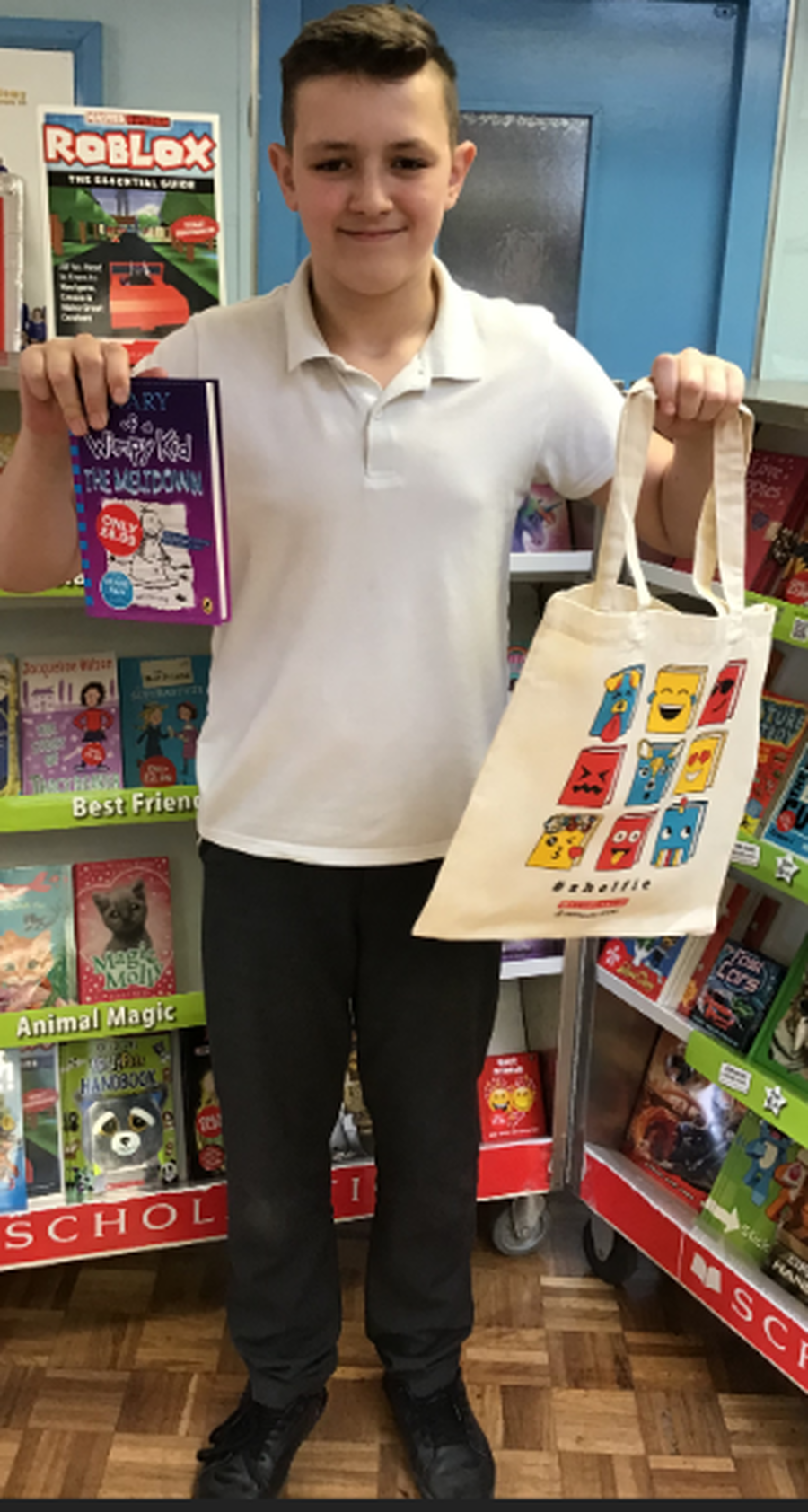 There she stood: the devil herself. We all waited, staring at the thing on the school field. The teachers all his from whatever it was. Suddenly, she started running towards us...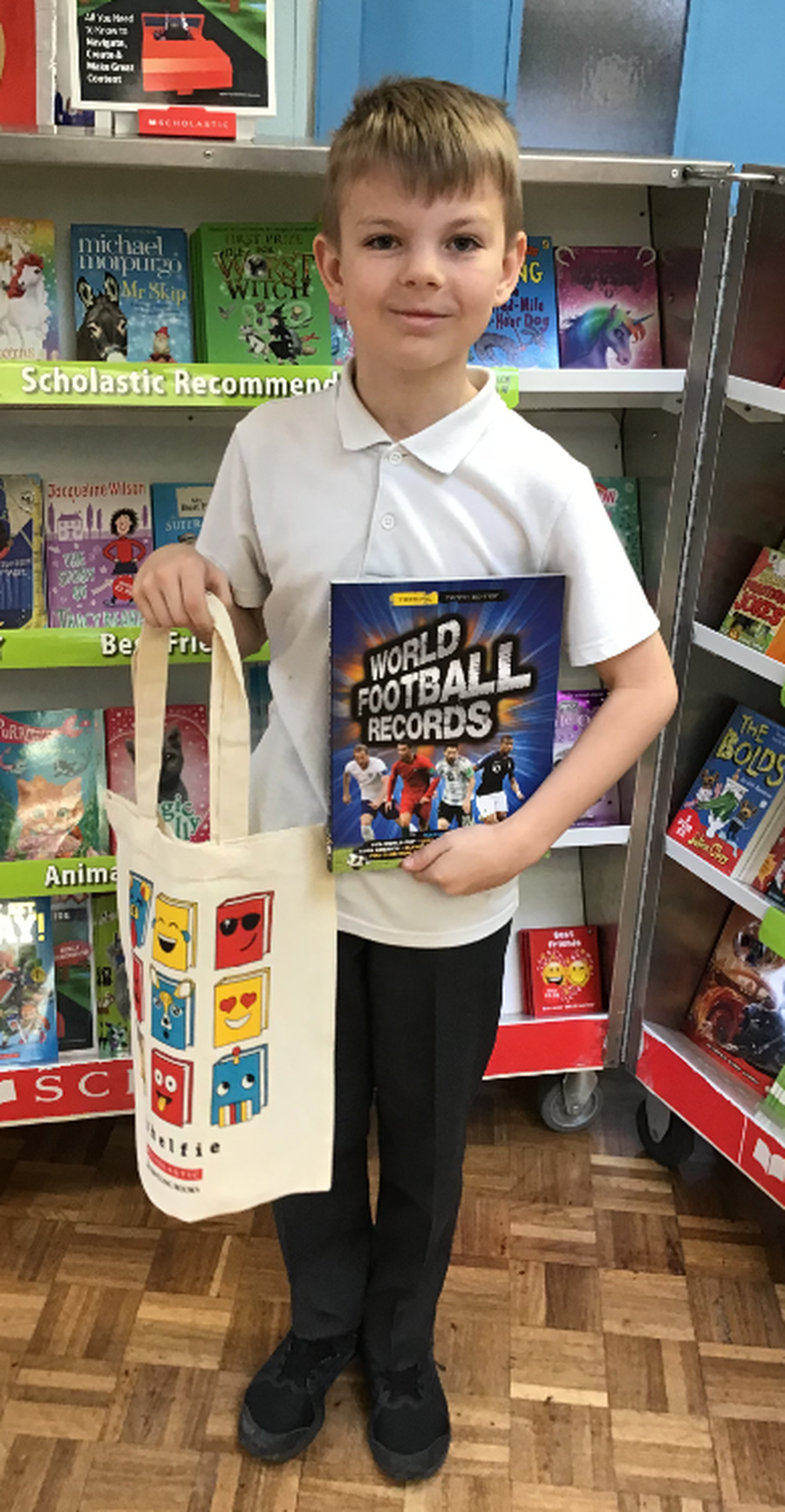 There was silence. The wind howled. I quietly crept out of bed and snuck downstairs. It was there again, the faded figure. It slowly slinked towards me. The lights flickered and the shelves shook.
'Mom, Help!'
I awoke. I couldn't move. What happened? A searing heat passed through my body, from head to toe...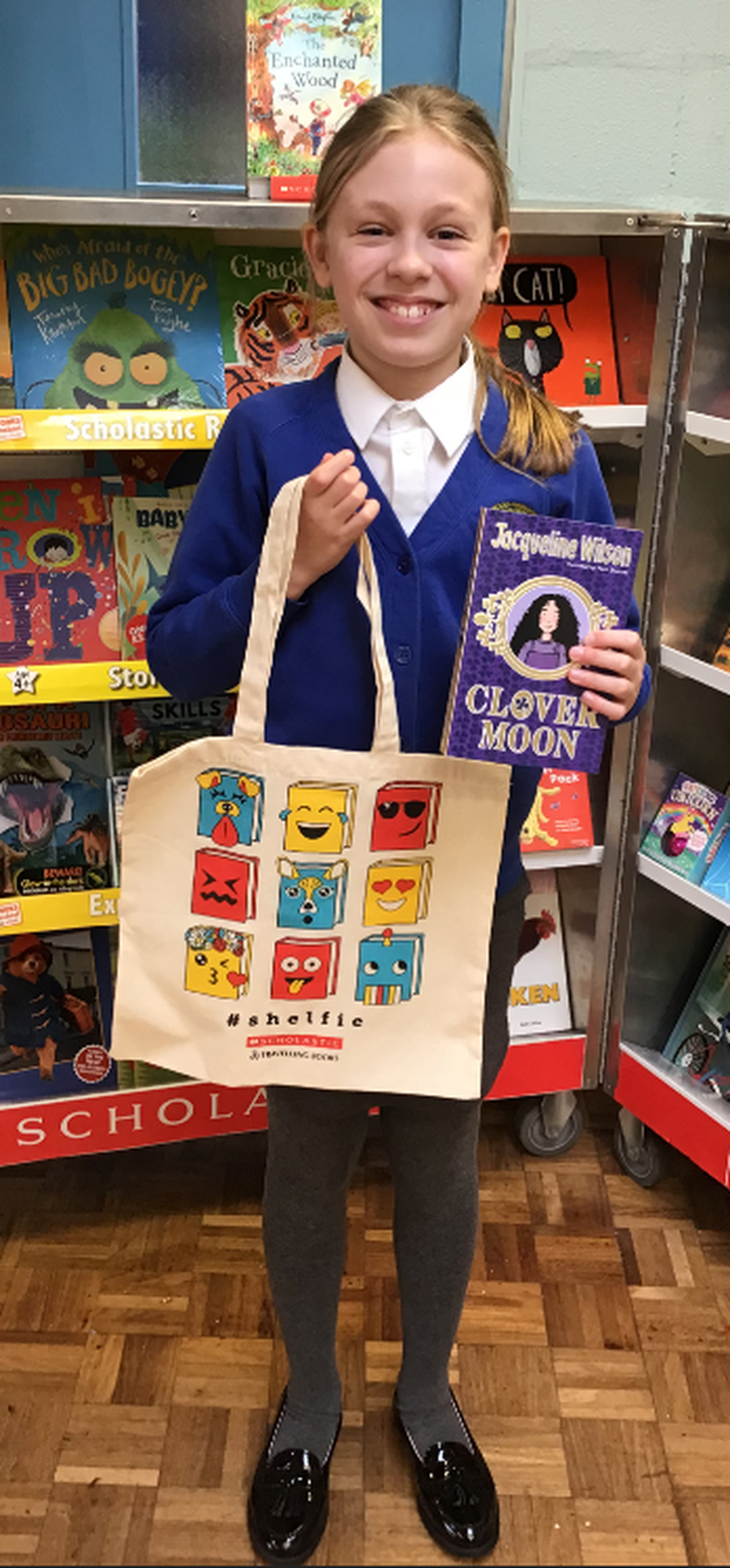 As I stood devastated in the middle of my lounge, long painful tears streaked down my face stinging as they rolled down my cheeks. I simply couldn't bare it any longer- another one destroyed, forever…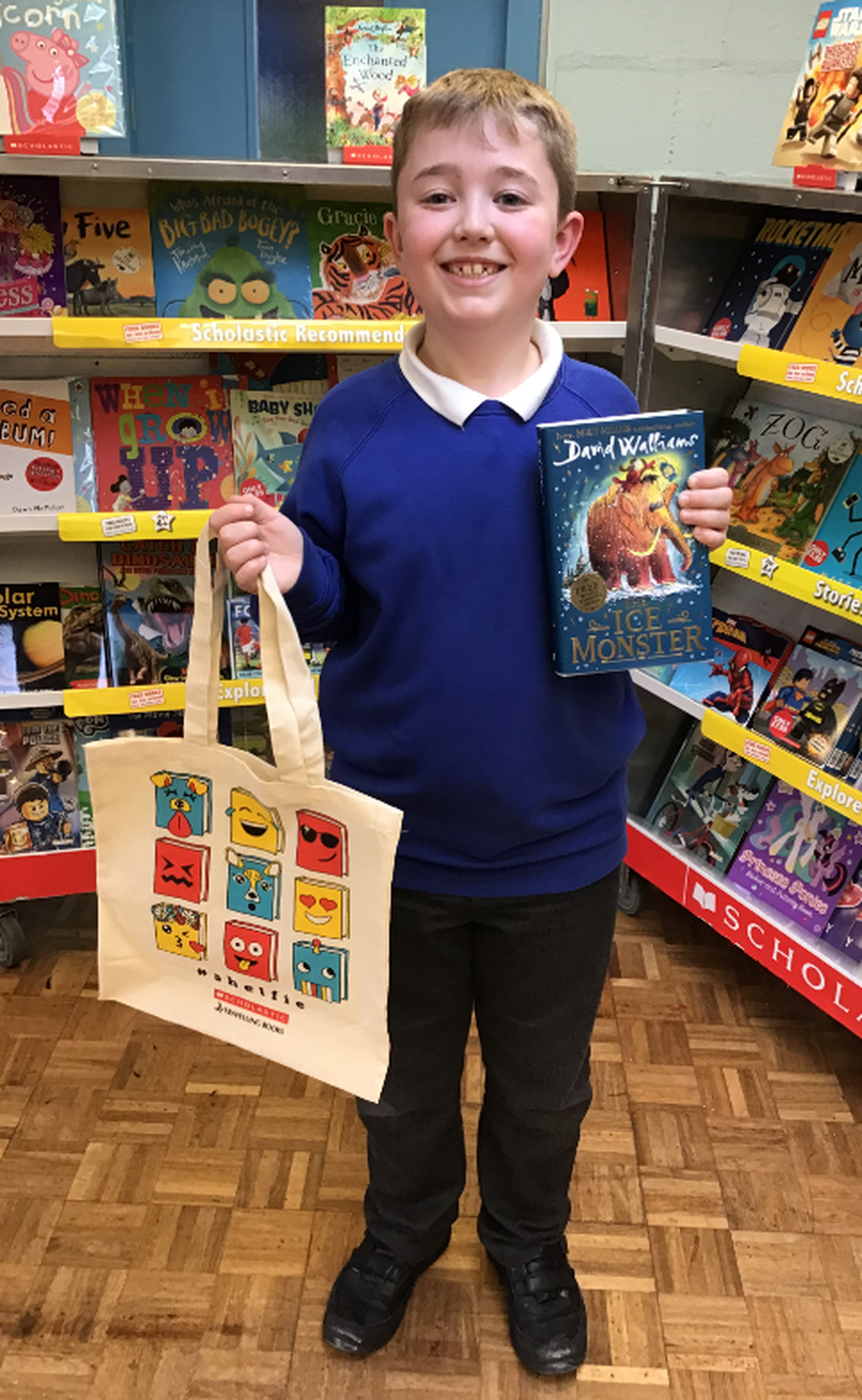 "Arhhh!" screamed the neighbour. With a sudden flinch I woke up and fell out of my bed. I jumped up with my eyes half open eyes, ran down the landing and rolled down the stairs…