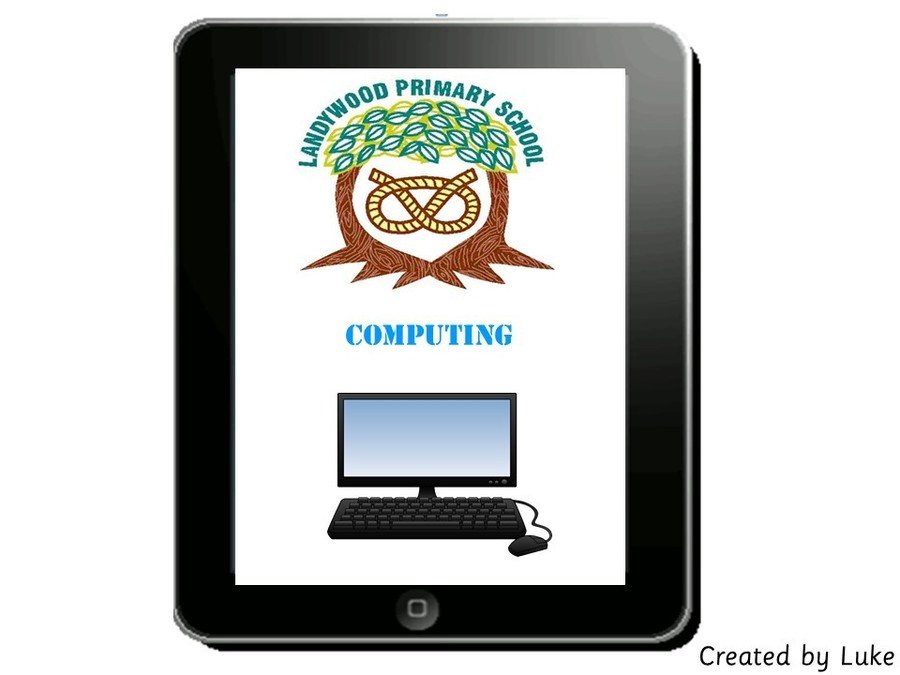 ICT at Landywood
Here at Landywood we see the computing curriculum as an exciting opportunity to prepare children for the future. The programs which we teach the children today – will not be the programs of the future, however using these programs to develop confidence and resiliance with ICT, understanding and appreciation of how programs are made along with a love of technology will prepare our children for the digital world that is forever changing.
We have many resources in school to develop children's computing and digital literacy skills. Currently, we utilise:
A 1:1 i-Pad scheme in Years 2 and 3, where children have the opportunity to link home and school learning and enhance their learning across the curriculum.

Each class has a set of i-Pads to use, this also includes a class set of keyboards to encourage children to develop their typing skills.

Opportunity to buy your own school i-Pad which can be taken home. This is a fantastic opportunity to link home and school learning.

A range of floor robots to develop programming and debugging skills from Reception to Year 6.

An ICT Suite.
Each year group will also have a series of six half termly computing lessons which focus on:
- Algorithms and programing
- Data retrieving and organising
- Coding
All over aspects of the ICT curriculum and more will be taught discreetly within other areas of learning such as English, Maths, Science and the Creative Curriculum.
We see E- Safety as a central focus of all ICT and Computing Learning and we want the children here at Landywood to be prepared and feel confident and safe when online. E- Safety learning is built into all topics as well as the school hosting regular E-Safety focused events.
Progression of Skills
By the end of Key Stage 1 children will be able to understand what algorithms are, how they are implemented as programs on digital devices, and that programs are complete by following precise and clear instructions. They will create and debug simple programs and use logical reasoning to predict the behaviour of simple programs. The children will use technology purposefully to create, organise, store manipulate and retrieve previous content. They will be able to recognise common uses of information technology beyond school and use technology safely and respectfully, keeping personal information private, and identify where to go for help and support when they have concerns about content or contact on the internet or other online technologies.
By the end of Year 6 the children will be able to design, write and debug programs that accomplish specific goals, including controlling or simulating physical systems; solve problems by decomposing them into smaller parts. They will use sequence, selection and repetition in programs; work with variables and various forms of input and output. Children will use logical reasoning to explain how some simple algorithms work and to detect and correct errors in algorithms and programs. They will understand computer networks including the Internet, how they can provide multiple services, such as the internet, and the opportunities they offer for communication and collaboration. Children will be able to search technologies effectively, appreciate how results are selected and ranked, and be discerning in evaluating digital content. Select, use and combine a variety of software (including internet services) on a range of digital devices to design and create a range of programs, systems and content that accomplish given goals, including collecting, analysing, evaluating and presenting data and information.
Most importantly they will be able to use technology safely, respectfully and responsibly, recognise acceptable/ unacceptable behaviour, identify a range of ways to report concerns about content and contact.
ICT outside the classroom
During the course of the year we have themed days and competitions related to ICT and E-Safety. We have many links with local PCSO on E-Safety and the importance of our online footprint. Look out for links on our page to useful websites such as National Online Safety and #WAKEUPWEDNESDAY.
We also have a school Facebook page where we make links with our local community and share school updates.
Policies
ICT Acceptable Use Policy/Agreement