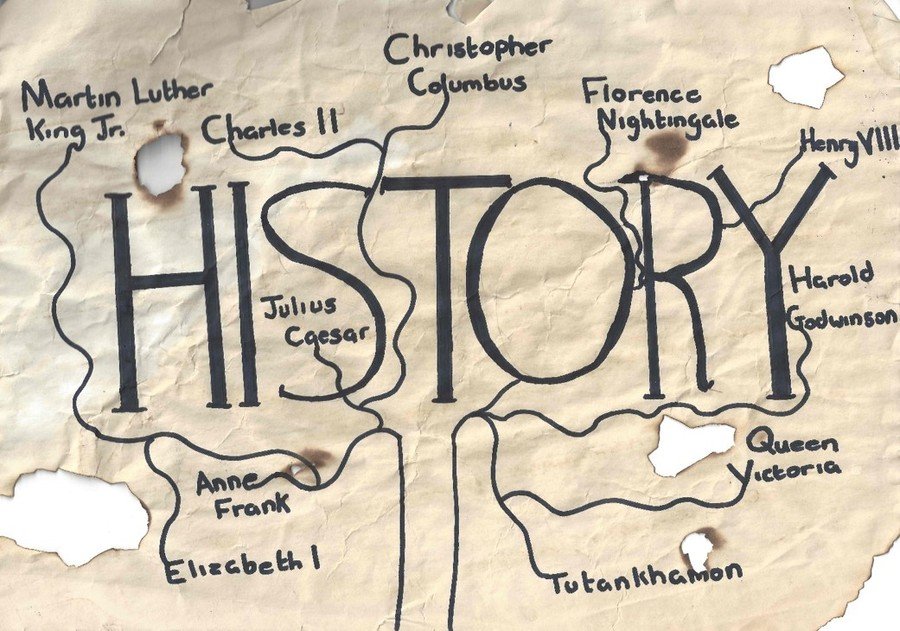 History at Landywood
We aim to inspire curiosity so that our pupils are actively involved in their learning. Our curriculum provides our pupils with a chronologically secure knowledge and understanding of Britain's past and that of the wider world. We want them to develop a clear historical perspective so that they can piece together their growing knowledge and fit it into different contexts. In this way they learn to appreciate how people and events in the past have shaped the way that we live now.
Progression of Skills
Key stage 1
Pupils should develop an awareness of the past, using common words and phrases relating to the passing of time. They should know where the people and events they study fit within a chronological framework and identify similarities and differences between ways of life in different periods. They should use a wide vocabulary of everyday historical terms. They should ask and answer questions, choosing and using parts of stories and other sources to show that they know and understand key features of events. They should understand some of the ways in which we find out about the past and identify different ways in which it is represented.
Key stage 2
Pupils should continue to develop a chronologically secure knowledge and understanding of British, local and world history, establishing clear narratives within and across the periods they study. They should note connections, contrasts and trends over time and develop the appropriate use of historical terms. They should regularly address and sometimes devise historically valid questions about change, cause, similarity and difference, and significance. They should construct informed responses that involve thoughtful selection and organisation of relevant historical information. They should understand how our knowledge of the past is constructed from a range of sources.
History outside the classroom
ELE
Cosford Air Museum
Space Centre
Toy Museum to visit school
Stafford Castle
National Arboretum
Black Country Musuem
Walsall Leather Musuem
Think Tank
Cannock Chase Mining Museum
Stone Age Visitor
Roman Wall site
Viking visitor
VE Theme day – 07/05/20
At Landywood we feel it is our duty to keep the events of the past alive in collective memory. As part of the 75th anniversary of VE day the children will take part in a variety of activities to develop their understanding of the facts and the significance of this date as well as paying tribute to the change it made on the course of history for the whole world.
Policies
ICT