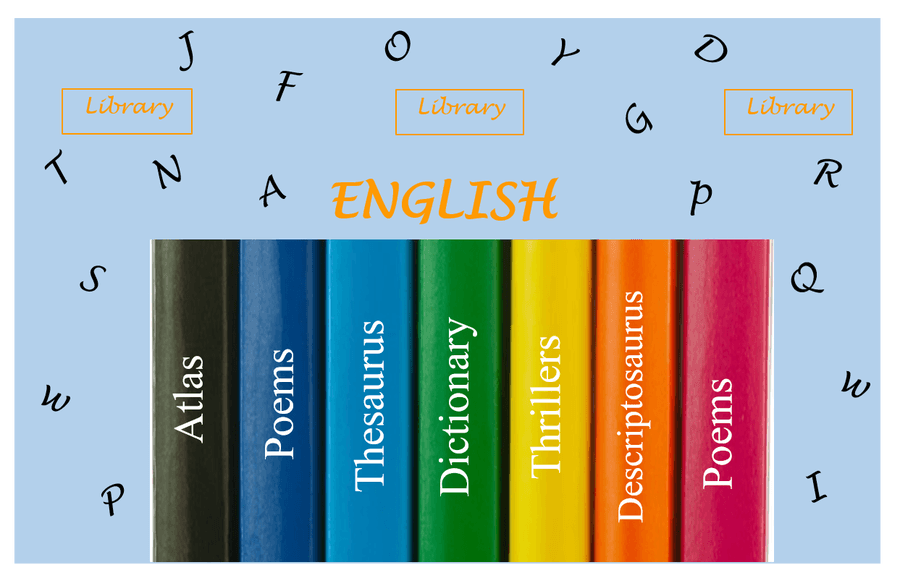 English at Landywood
At Landywood Primary School we are passionate about English and encourage all children to have a love of reading and writing. Our English curriculum ensures that all children are taught in an effective, fun and creative way.
English teaches children how to make sense of the world around them through developing their ability to articulate themselves clearly and concisely, read and write. It also enables children to understand and explore the world of phonics and express themselves through drama. Through their growing knowledge and understanding, children learn to appreciate the world of words and develop a love for language
English teaching is taught explicitly through direct lessons and underpinned through a broad range of foundation subjects. We provide children with opportunities to demonstrate their skills in humanities, RE and science to give their learning meaning and provide a context. This enables the children to fully engage with the tasks given to them
Reading is not only the key which opens the doors to other subjects, it also informs, guides and enriches all our daily lives. Here at Landywood we aim to instil a love of books and reading into all our pupils. This is achieved not only through the daily teaching of phonics, individual, shared and guided reading sessions but also by surrounding the children with positive reading experiences that do not always require them to sit at a table in the classroom.
Along with reading and writing, speaking and listening is at the core of our English teaching. We encourage paired talk and oral story telling as a way for children to develop their use of language. Learning and performing poetry is an integral part of the National Curriculum 2014 for all year groups, therefore we introduce a new poem each week for each class to learn by heart and perform. Drama is also important to our teaching and provides children with a better understanding of plots and characters. Each year group has an opportunity to perform in a play during each key stage
The staff at Landywood are constantly evaluating best practice, resources and ideas to ensure that children fully achieve and most importantly, enjoy English.
Progression of Skills
See link to National curriculum 2014
https://assets.publishing.service.gov.uk/government/uploads/system/uploads/attachment_data/file/335186/PRIMARY_national_curriculum_-_English_220714.pdf
Key Stage 1:
Year 1 Vocabulary, Grammar and Punctuation Appendix
Year 2 Vocabulary, Grammar and Punctuation Appendix
Key Stage 2:
Year 3 Vocabulary, Grammar and Punctuation Appendix
Year 4 Vocabulary, Grammar and Punctuation Appendix
Year 5 Vocabulary, Grammar and Punctuation Appendix
Year 6 Vocabulary, Grammar and Punctuation Appendix
English outside of the classroom
Throughout the year, events are organised to promote and celebrate English at Landywood. For example, 'World Book Day' where staff and children dressed up as their favourite book characters to promote reading and writing. In the Autumn term, we like to focus on a particular book with a theme for a week long period. During this time, the children and adults base their learning around book and this gives children great opportunities to explore reading and writing in many creative ways.
We host regular and successful Book Fairs where children and families have the opportunity to purchase a range of books to read at home with their children.
During the year, children are encouraged to enter 'Young Writer' competitions, which are judged externally by a national organisation – Explore Learning.
We are part of judging panel for 'Young people's book prize 2019 from the Royal Society' where we help are helping to select the best Science book 2019.
Each week the children are encouraged to read each night. If the children have read four out if the seven nights, they are awarded 'Golden Time' on a Friday and receive a raffle ticket to enter a draw for a termly reading prize.
We actively encourage volunteers to come into school to hear children read. We can train volunteers so that the time they spend with children hearing them read is most beneficial for them and helps them to become more competent readers.
Policies
Gifted and Talented