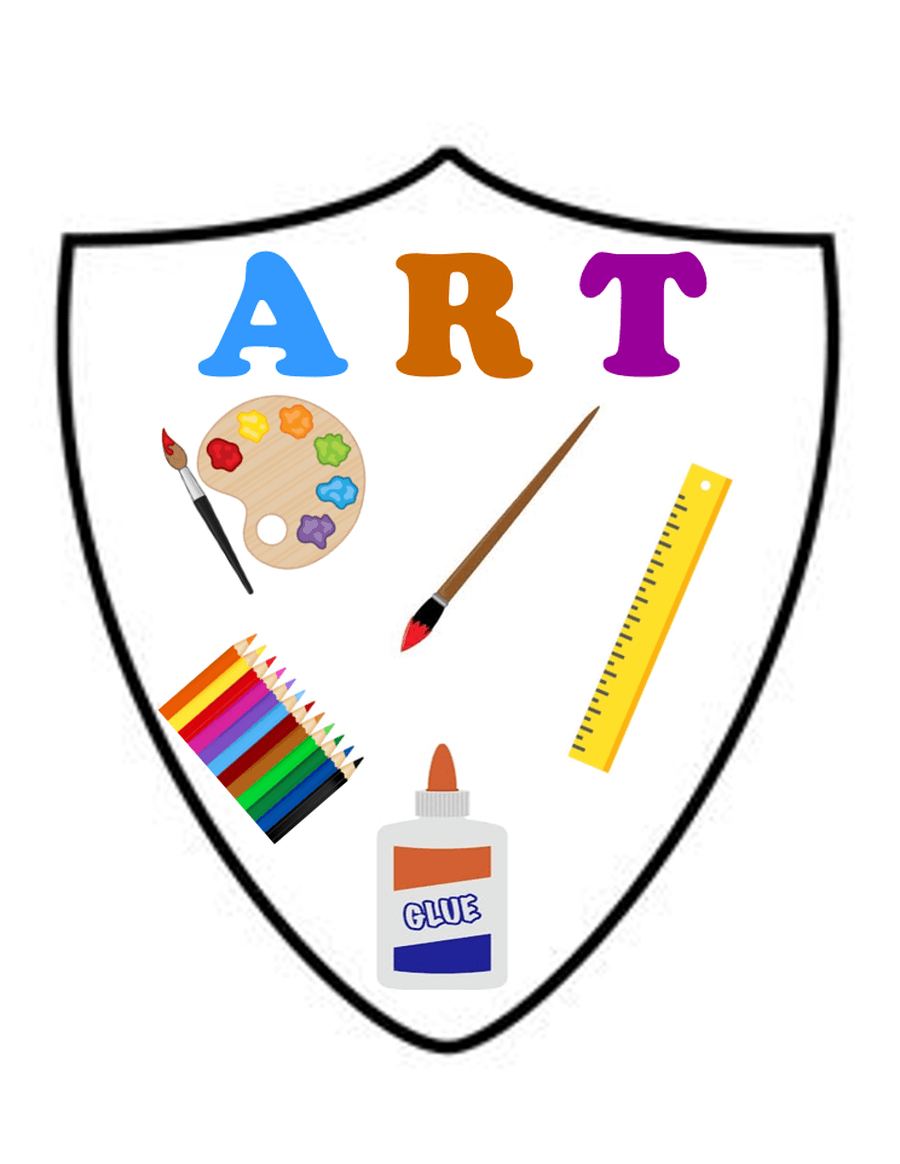 The Purpose
The purpose of Art and Design is to give pupils the skills, concepts and knowledge necessary for them to express their responses to ideas and experiences in a visual or tactile form. It fires pupils' imaginations and is a fundamental form of personal expression. Art and design allows children to reflect on both their own work and that of others. It opens us a world of cultural richness and diversity.
Through Art and Design, the children learn a range of skills, concepts, attitudes, techniques and methods of working in line with the curriculum. These skills are assessed to ensure that understanding is being achieved and built on as the children progress through school allowing every child to reach their full potential.
Progression of Skills
By the end of KS1 pupils should be taught to use a range of materials creatively to design and make products to use drawing, painting and sculpture to develop and share their ideas, experiences and imagination. They should be taught to develop a wide range of art and design techniques in using colour, pattern, texture, line, shape, form and space. They will also learn about a range of artists, craft makers and designers, describing the differences and similarities between different practices and disciplines, and making links to their own work.
By the end of KS2
Pupils will be taught to create sketch books to record their observations and use them to review and revisit ideas. They will be taught to improve their mastery of art and design techniques, including drawing, painting and sculpture with a range of materials [for example, pencil, charcoal, paint, clay]. They will learn about great artists, architects and designers in history.
Subject outside the Classroom
In December 2018, all children participated in an exciting art week. The focus of the week was Positive Mindset. Children learnt the importance of being positive and resilient through a range of art activities. Over the course of the week, children created Positive Mindset banners using a range of medias. There was then the opportunity for children to showcase their banners to parents/careers at the end of the week. The banners created by the children were creative and showcased the Positive Mindset ethos of the school.
Once a week there is a craft club held for children. The club provides children with the opportunity to try out their own ideas whilst building their skills and grow in confidence.